Holiday fun started this week at PJHS! Student Council hosted a door decorating contest and Christmas trivia this week. The students did an awesome job working together to decorate doors. And Mrs. McKinney's class won this week's trivia contest.
http://bit.ly/3XTcpYH

Nine students received Positive Office Referrals this past week at PJHS!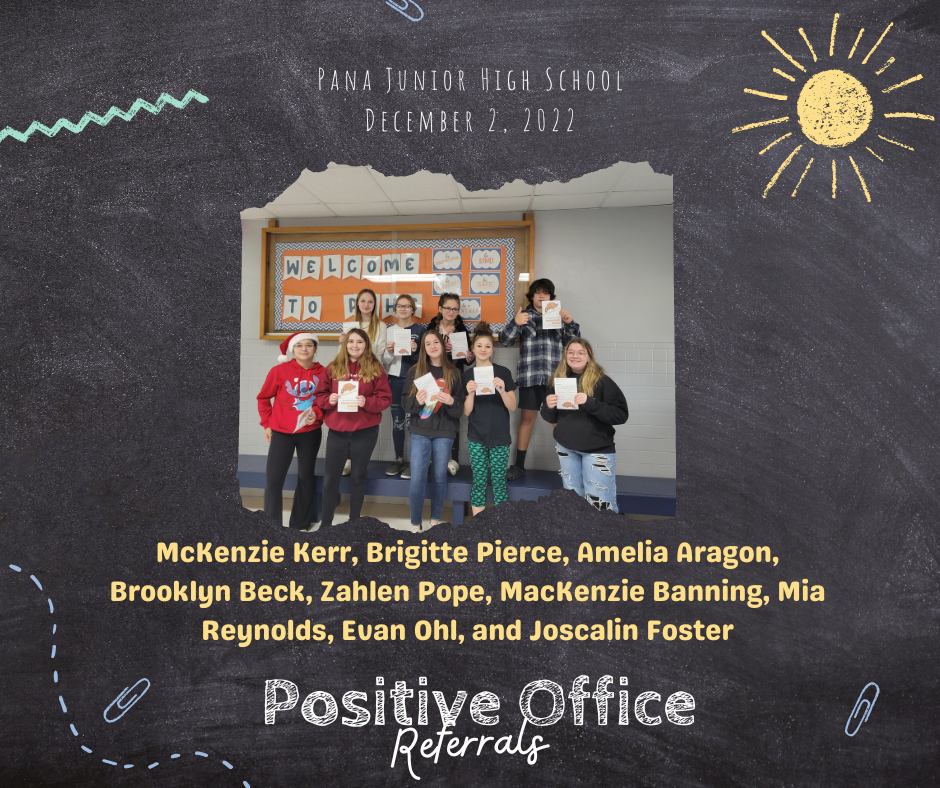 Don't forget CKH is collecting non perishable items to donate to our local food pantry this December! Please bring donations to the office, or to any home basketball game! We hope to be able to make a large donation. #BetterTogether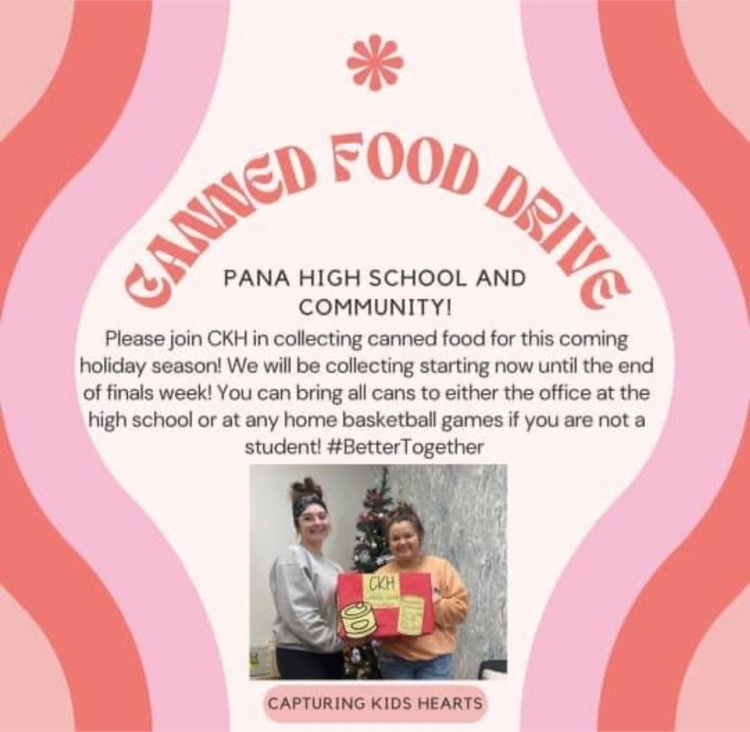 Miss Liv, Mrs. King's student helper, designed this Christmas bulletin board for our class from start to finish. A future teacher in the making!!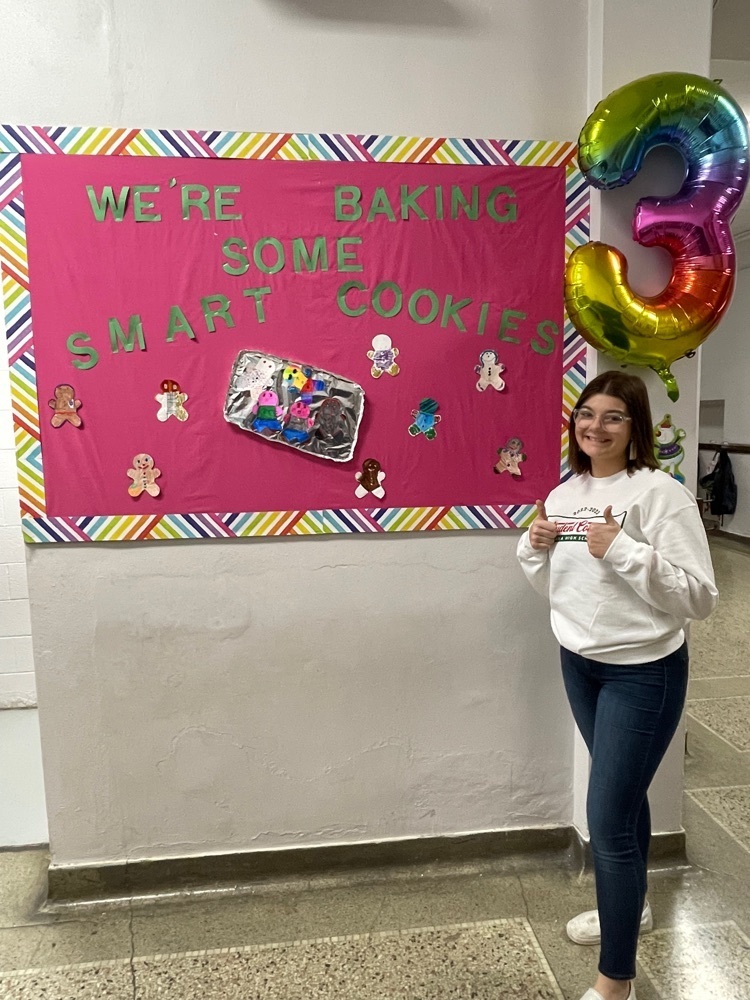 Congratulations to our November Radio Students of the Month- Freshman: Reagan McGlauchlen, Sophomore Lillyanna Rochkes, Junior: John Berns, Senior: Chloe Ashcraft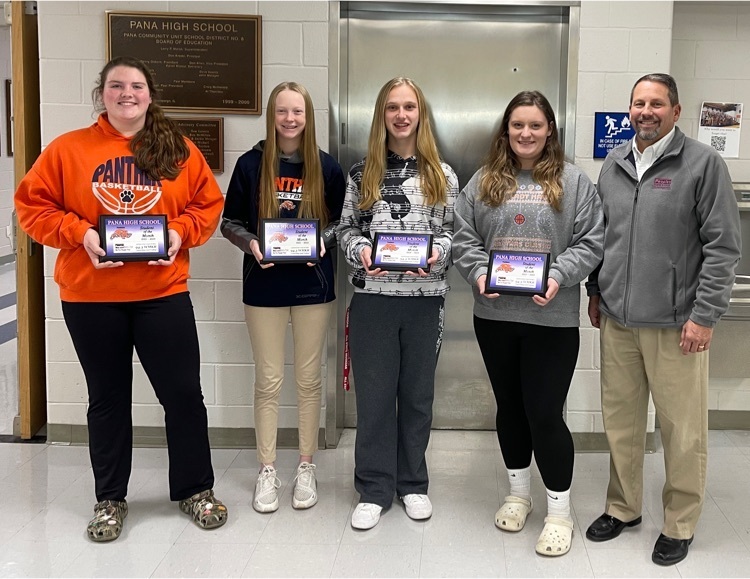 We still have several back issues of the yearbook. The oldest one available is 1977. Other years include 1978-80, 82, 84, 1989-2003, 2005, 2007-09, 2011, 2014-15, 2018-22. 2018 or newer is $55. Anything older than that is $25. If interested, email
panorama@panaschools.com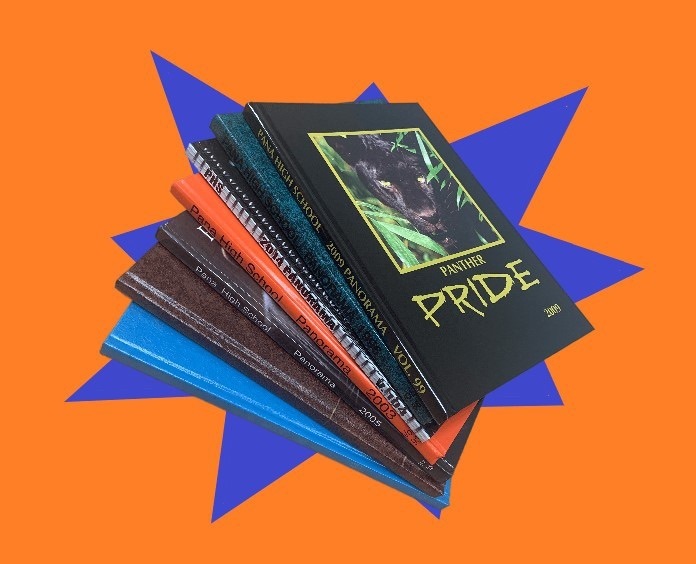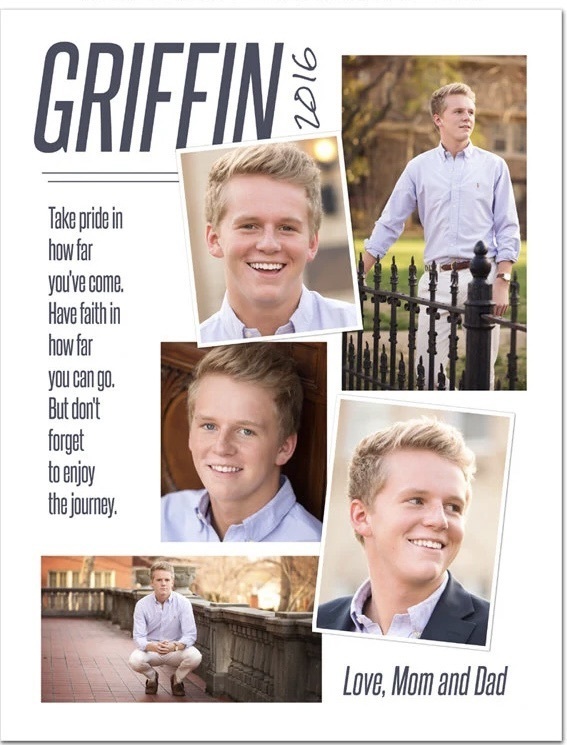 When the science hallway smells a little funny, you know the Zoology & Botany students are dissecting. Cephalopods were the subject today! Our model organism for study was the squid.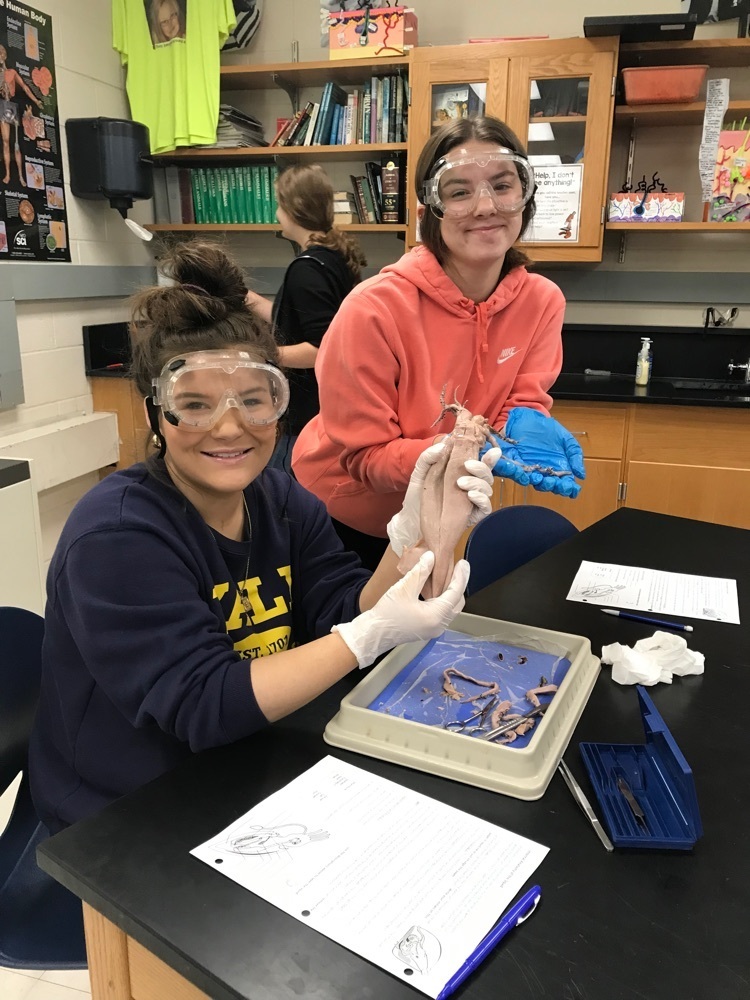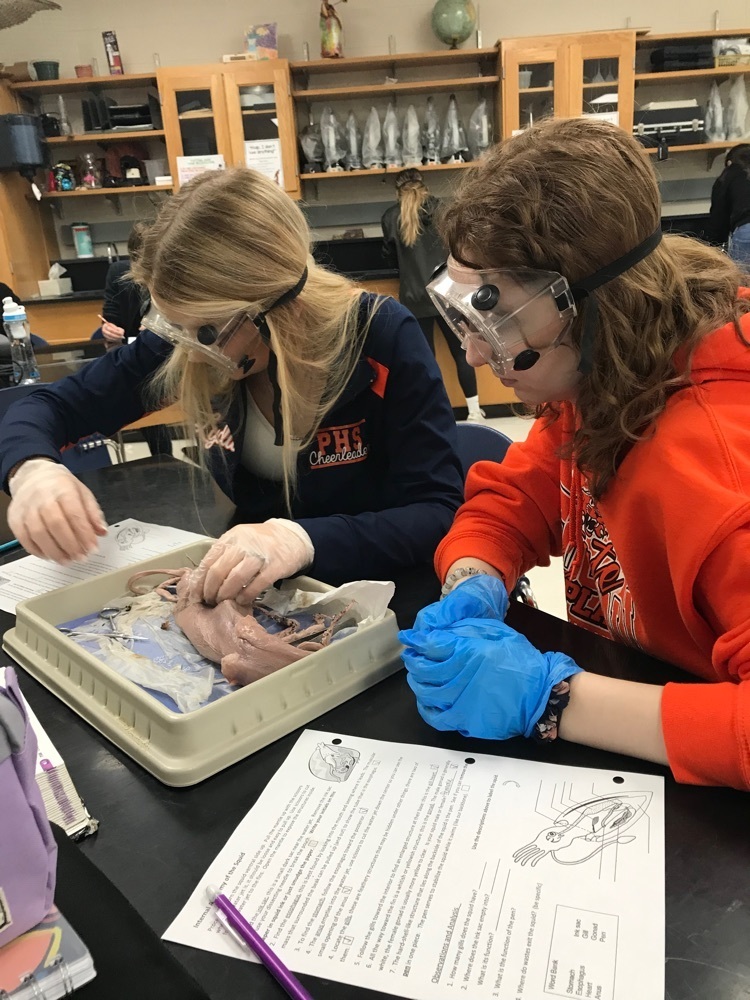 The Pana Choirs had a blast entertaining our community at the Pana Chamber Christmas Parade!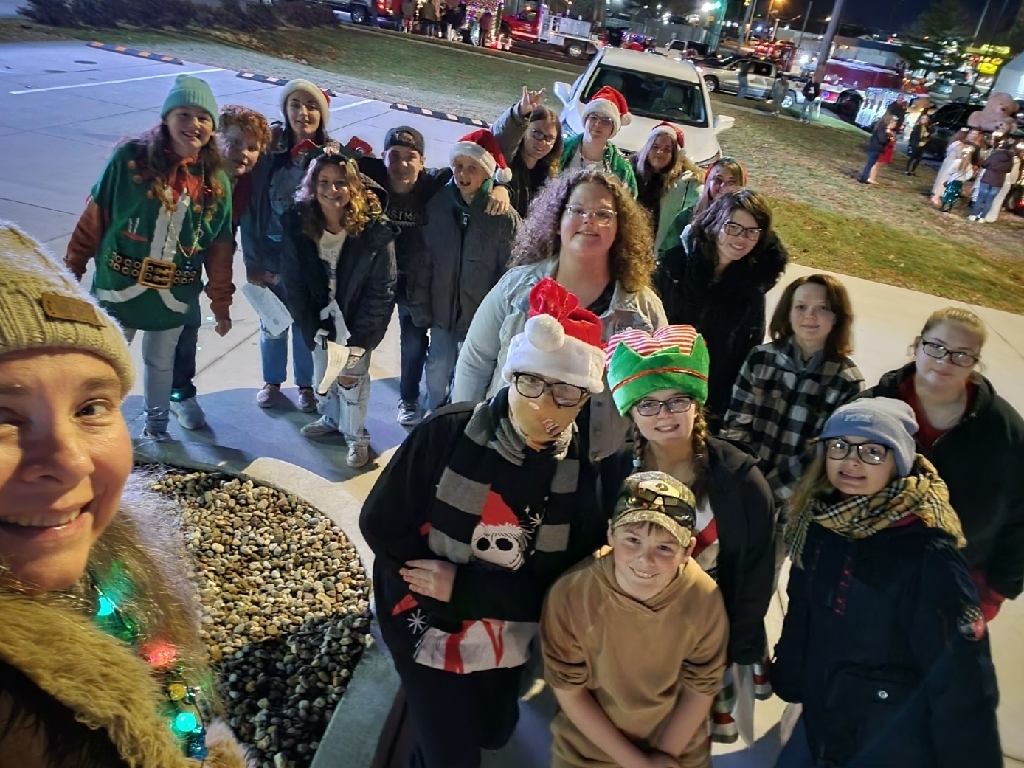 Congratulations to McKylee Rhoades and Cameron King! They each submitted winning essays to this years local VFW Patriot's Pen contest. McKylee's essay took 1st place and Cameron's essay took 2nd place! A HUGE thanks to our local VFW for sponsoring this contest every year. McKylee -
http://bit.ly/3u8BKAn
Cameron -
http://bit.ly/3GWyoId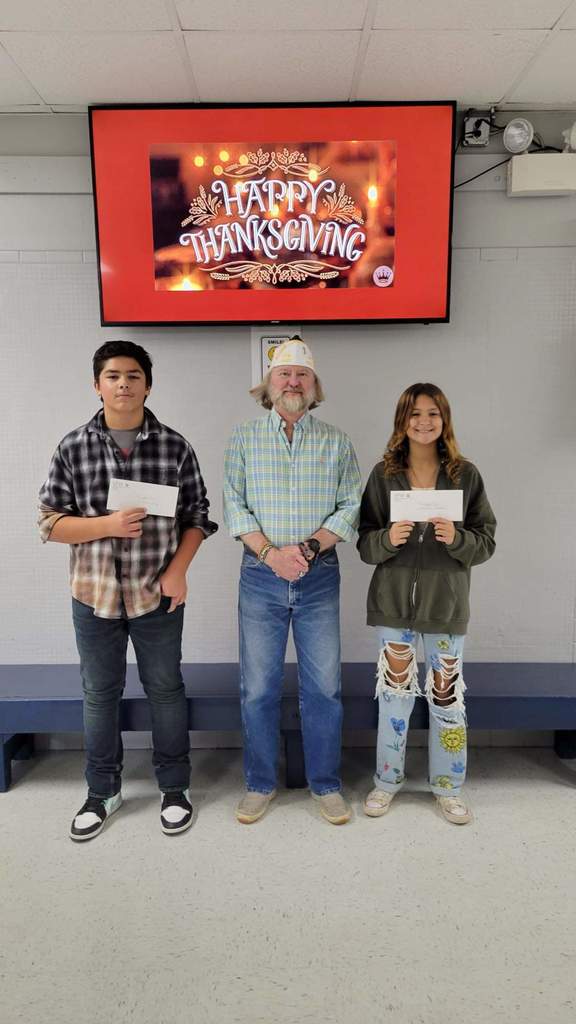 English 4 spent the day peer editing their Dr. Faustus essays. Final drafts are due Wednesday!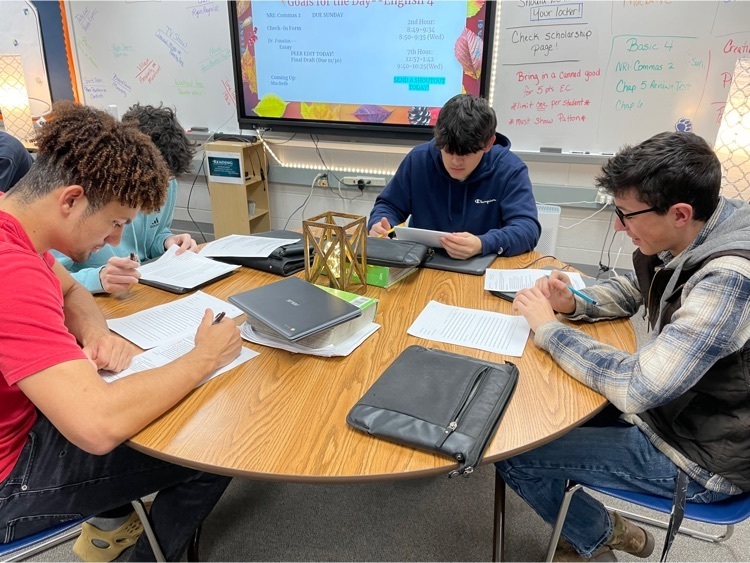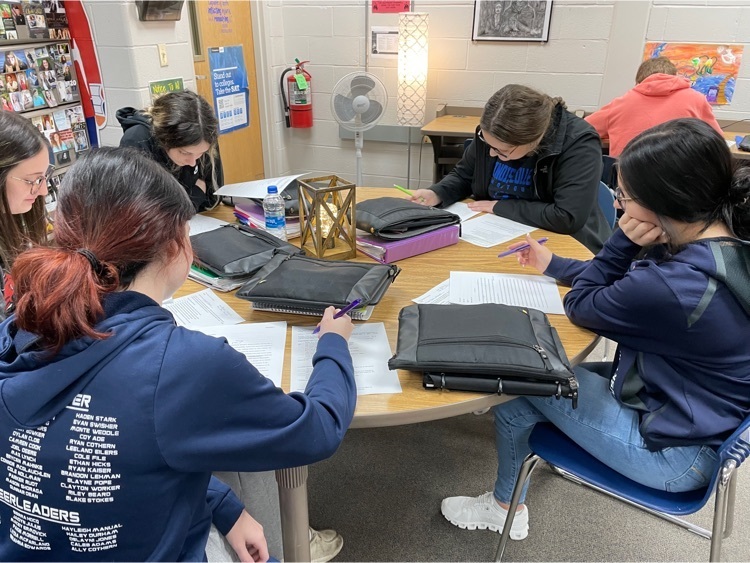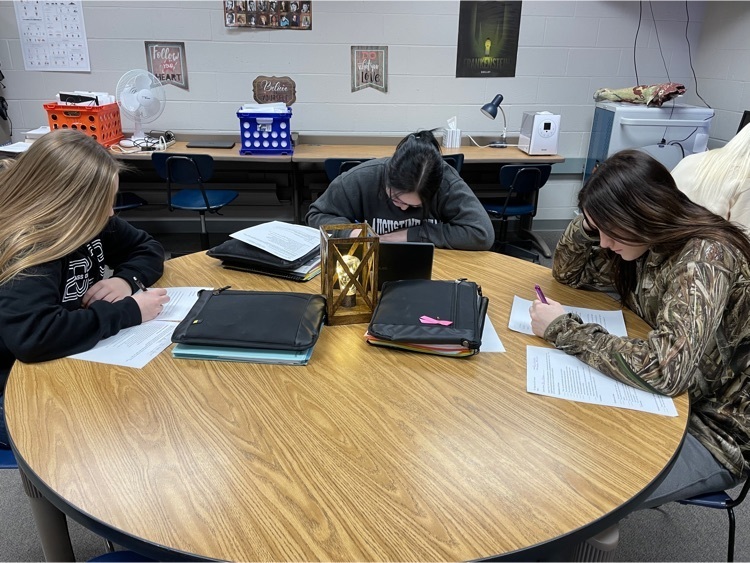 Happy Thanksgiving! Check out the 3rd grade Balloons Over Broadway parade. These kids showed great creativity. Enjoy!
https://tinyurl.com/4hac6fyf

Mrs. Reynolds' class enjoyed their kindergarten feast today. They popped popcorn and "churned" their own butter! Happy Thanksgiving! 🦃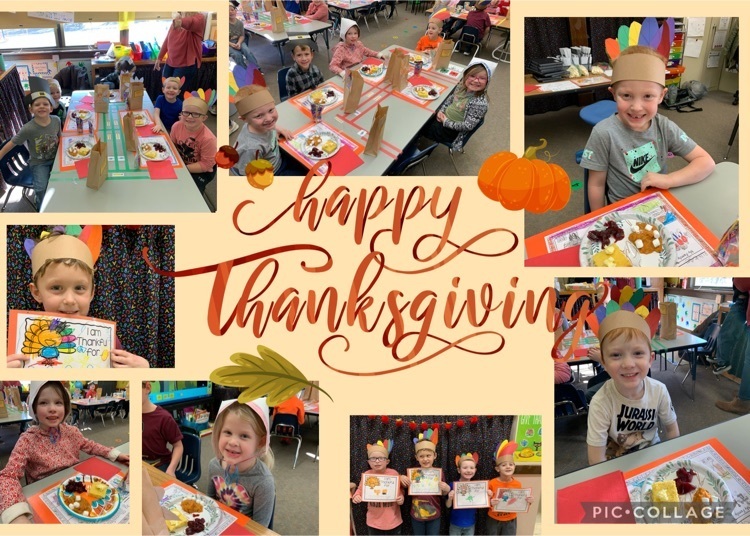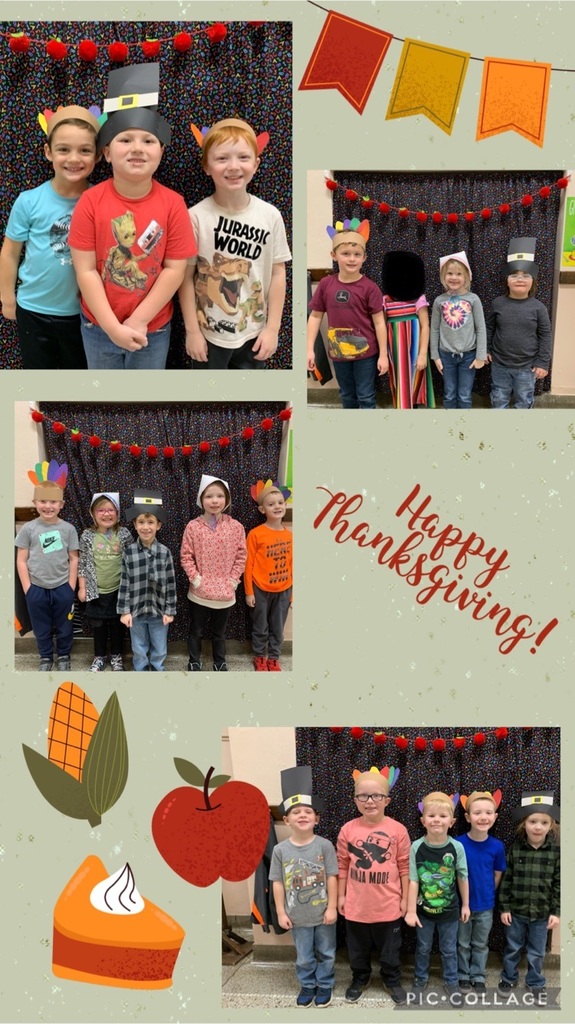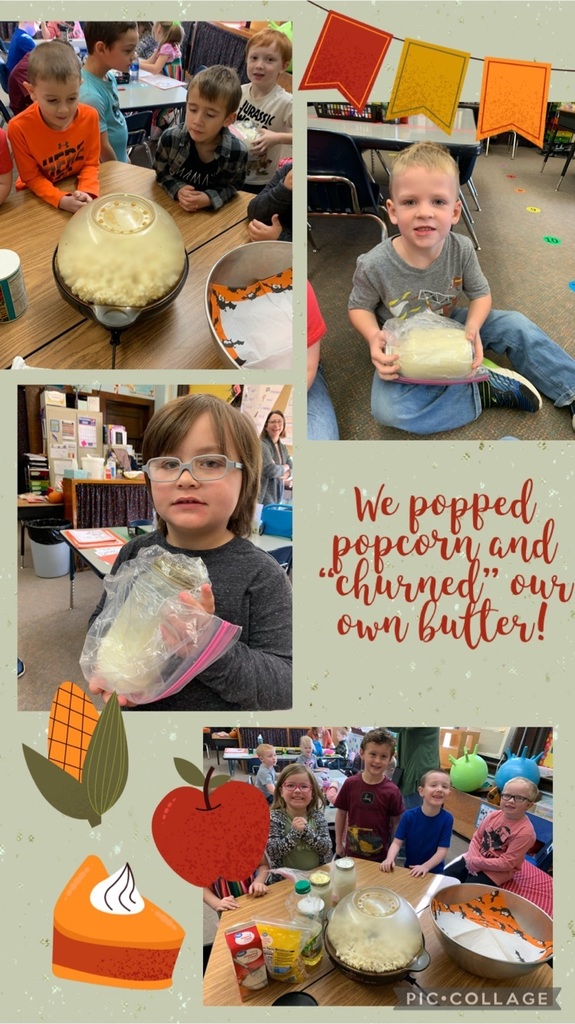 Congratulations to Williamsville football team for making it to the State Championship game. In support, we have adjusted our Friday schedule for the Turkey Tournament in order to allow their fans to be able to attend the girls basketball game as well as their football game.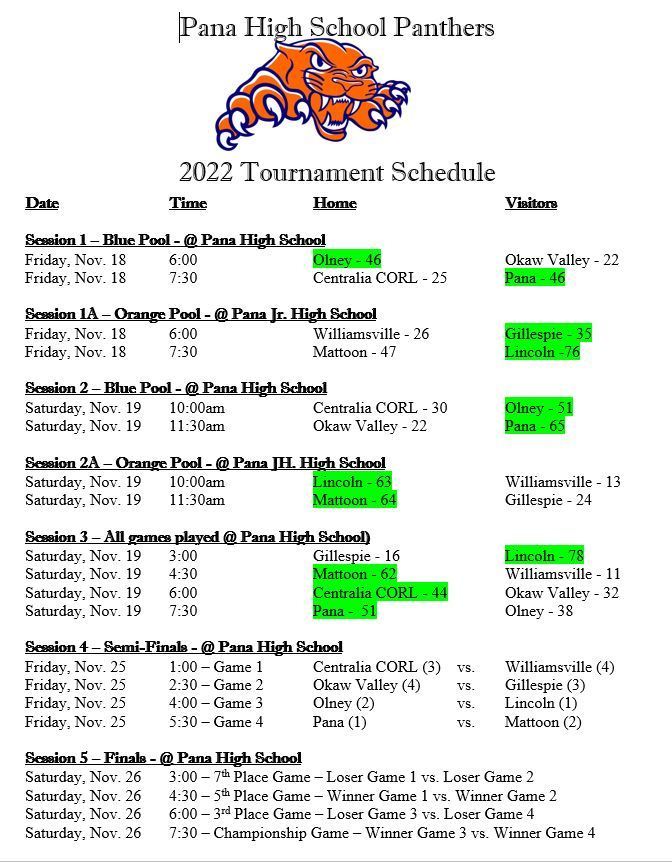 Thank you to Ben Tarter (Mrs. King's brother) for giving a presentation about turkeys to our third graders. We always love when he comes in. We learn a lot about turkey hunting.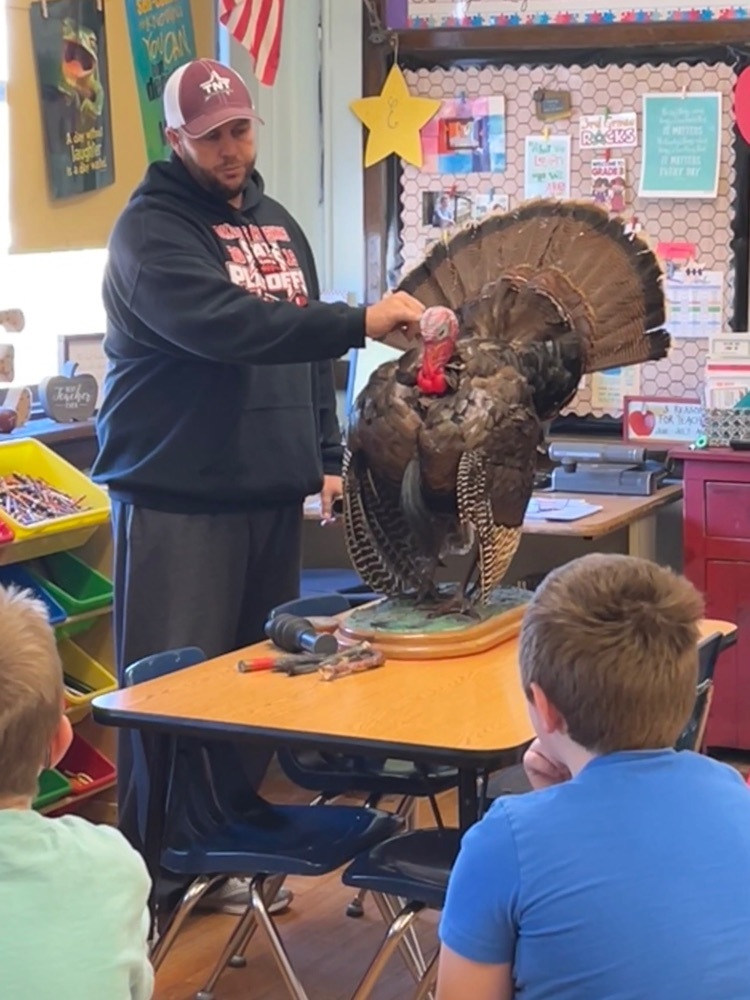 Mrs. Schmitz's class had fun working together as a team to make butter. We "churned" butter by shaking cream in a jar and then enjoyed tasting our butter on crackers.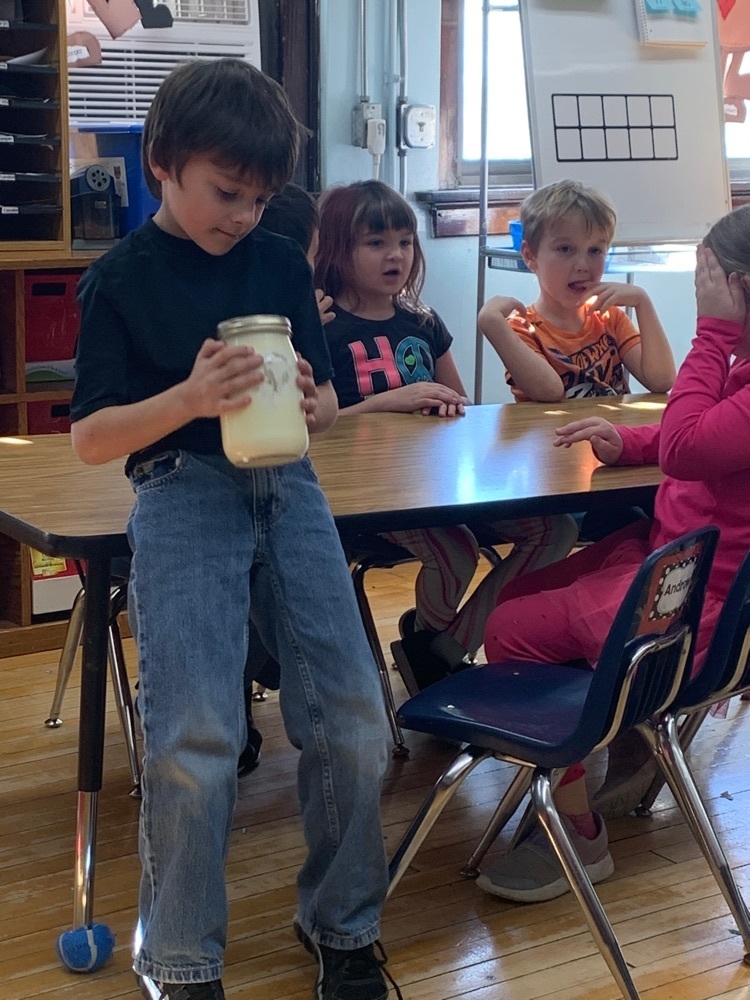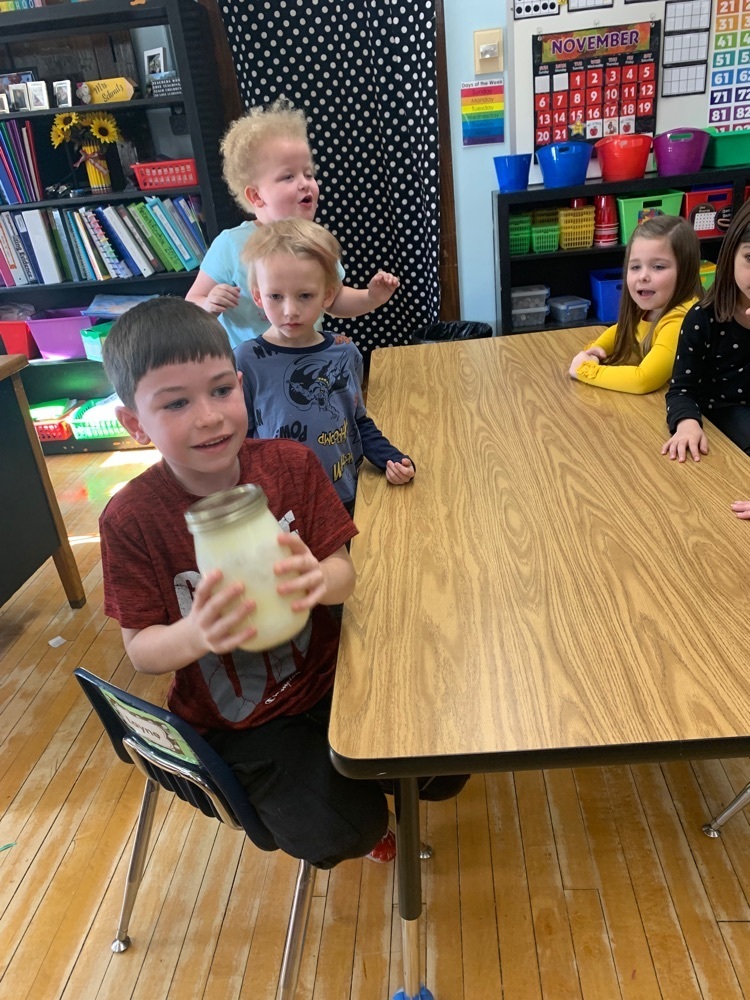 Next time you are at the high school come check out the new trophy case display. The 2021-2022 girls' basketball state series plaques and the 3rd place in state trophy are on display. It looks sharp.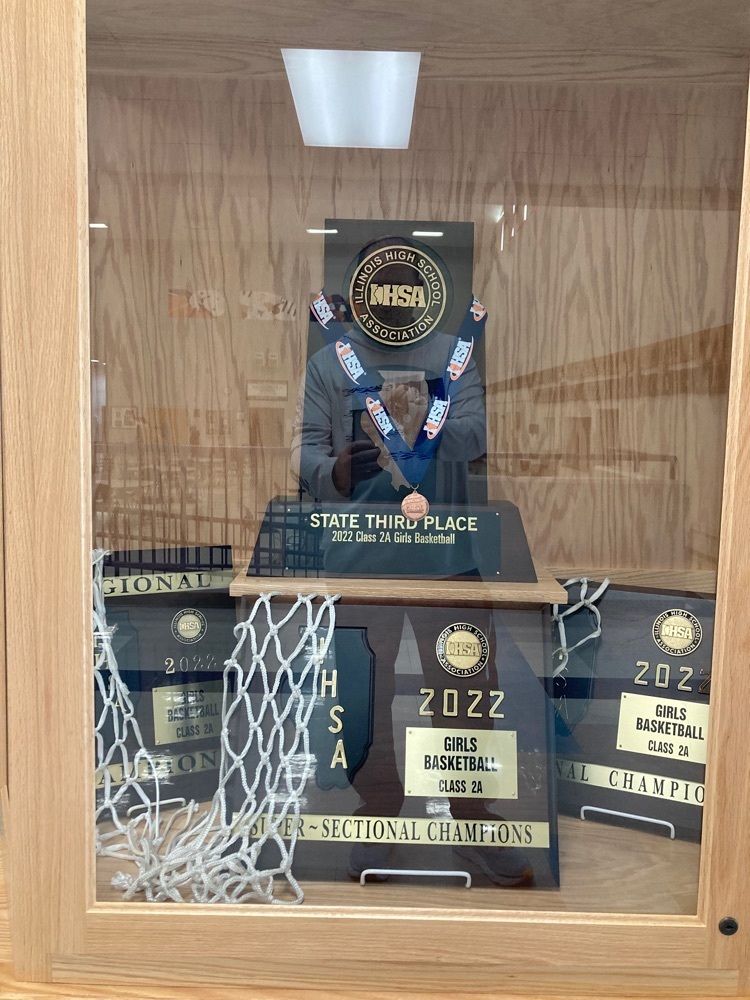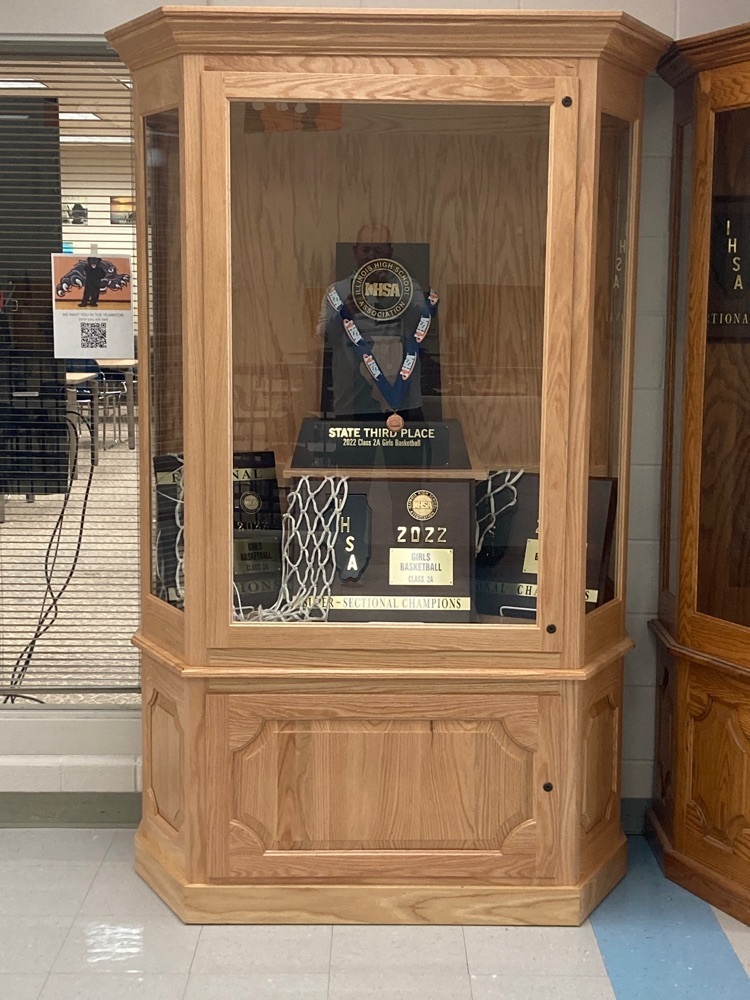 Thank You Pana School Board for watching over us! We are thankful for you and your hard work!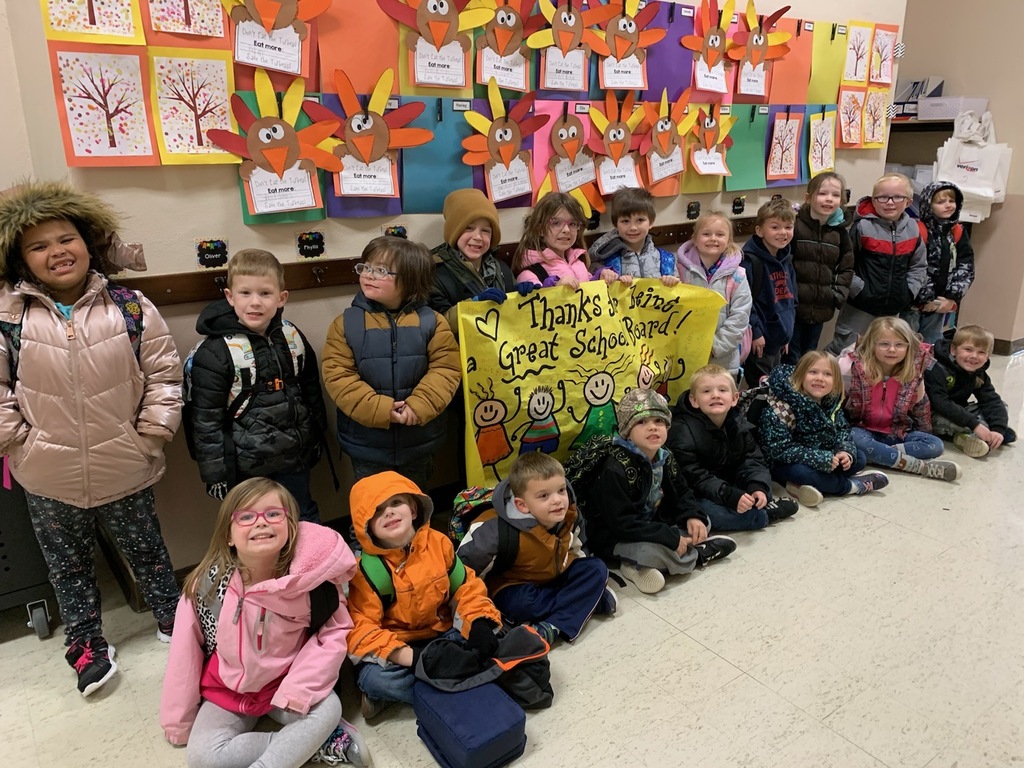 CONGRATULATIONS PANA MUSIC ALL-STATERS! Congrats to Juniors Emma Stephens and John Berns on being selected to the lIlinois Music Educator's All-State Conference in January! Emma will be singing in the All-State Choir and John will participate in a three-day long composition workshop. John also placed FIRST in the Choral and Small Instrumental Ensemble categories in the State Composition Contest! WAY TO GO! We are so proud of you!