NEWS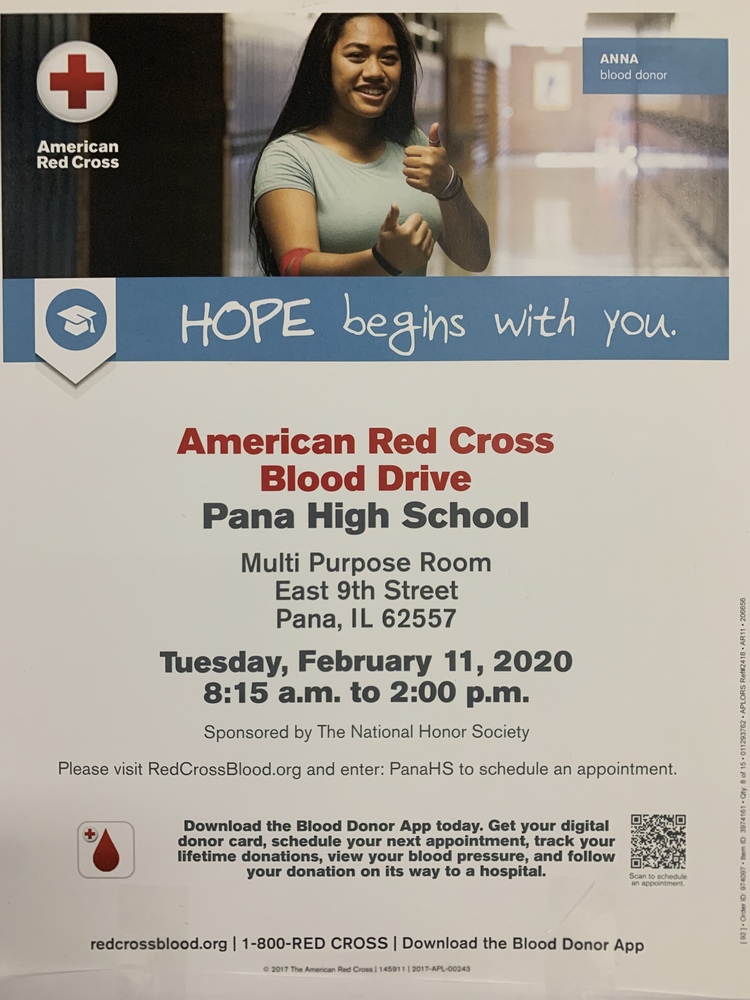 Highlights:Tuesday, February 11th, from 8:30 am - 2 pm at Pana High School (small gym)If you are 16 and wish to donate, you must have a signed permission slip from a guardianSave time and complete...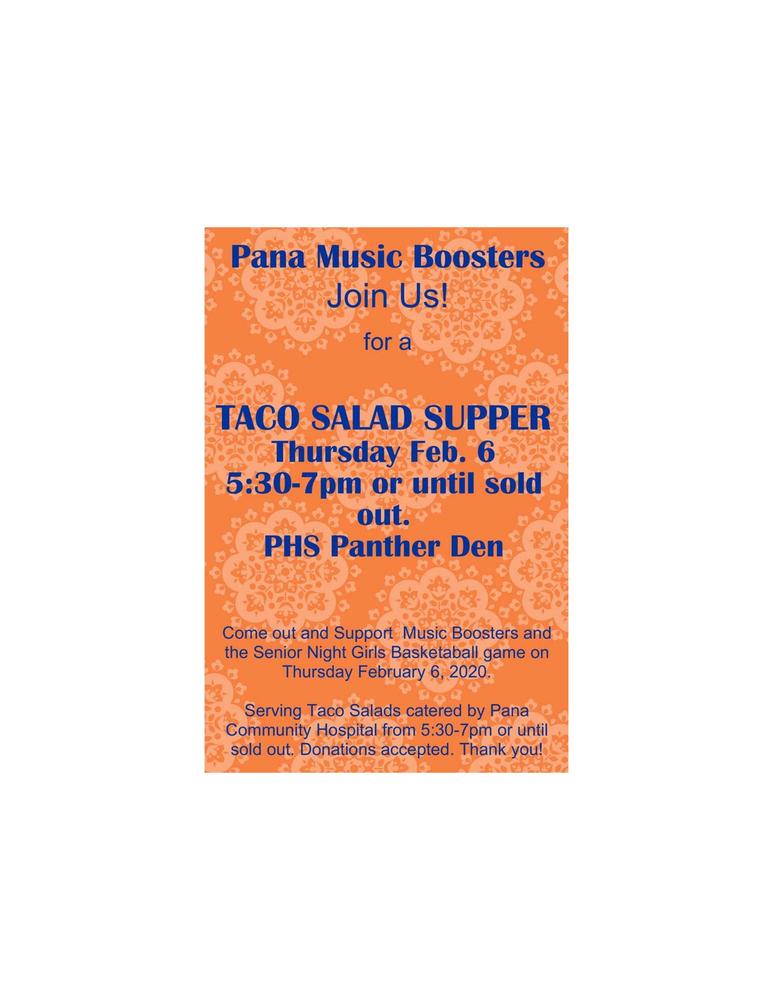 Come out for a TACO SALAD Supper and support Pana Music Boosters and Senior Night Girls Basketball on Thursday February 6, 2020. They will be serving Taco Salads catered by Pana Community Hospital...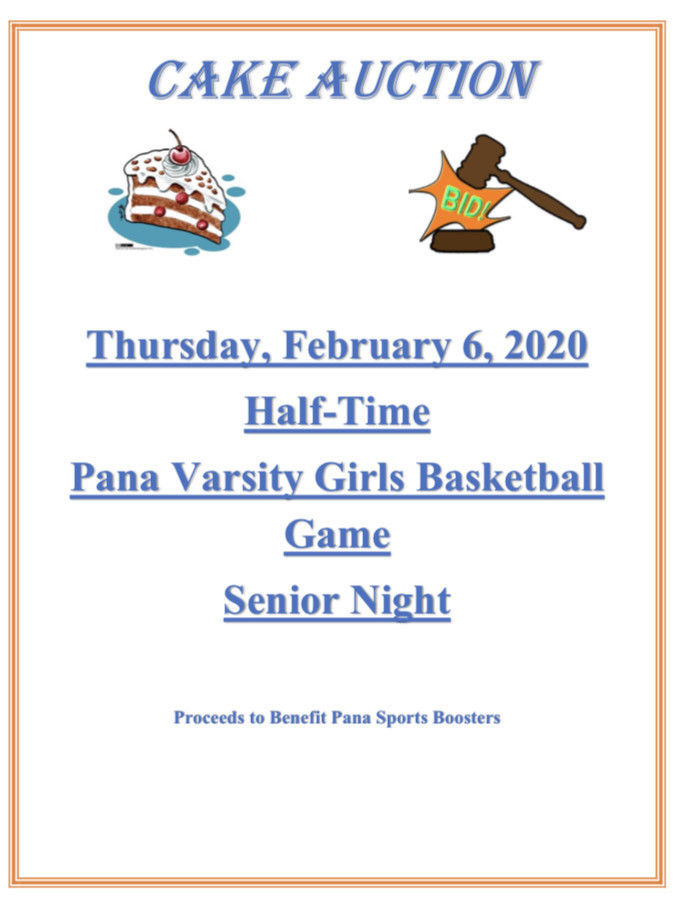 Come out and help support the Pana Sports Boosters during the Cake Auction on Thursday February 6, 2020 during Half-Time of the Varsity Girls Basketball game Senior Night! See you there!
SEE ALL NEWS
Events