Twenty-three students from Pana High School were inducted as new members of the National Honor Society in a ceremony held at the school on Friday April 12 at 7:00 p.m. Members were selected by the chapter's faculty council for meeting high standards of scholarship, service, leadership, and character.
We are very proud to recognize these outstanding members of our student body. National Honor Society members are chosen for and then expected to continue their exemplary contributions to the school and community.
The National Honor Society ranks as one of the oldest and most prestigious national organizations for high school students. There are chapters in more than 16,000 high schools and, since 1921, millions of students have been selected for membership.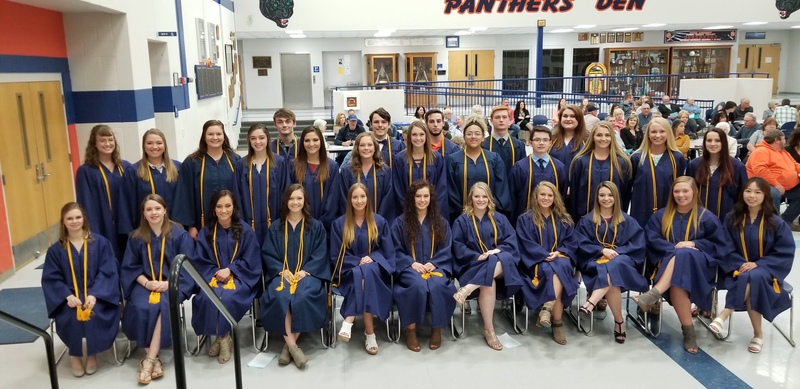 Two year members are:
Andrea Ambrose, Jack Armstrong, Madison Ashcraft, Aubrey Beyers, Jordan Bock, Brailey Coulter, Marissa Cravens, Olivia Decker, Emma Dilley, Lucas Duduit, Ashlyn Finley, Kaylee Holland, Emily Kiser, Emily Kuhn, Hannah LeDuc, Sarah Lin, Mason Mizeur, Josie Pauley, Samantha Perry, Reine Ray, Madylyn Rowley, Shania Schoonover, Grace Sims, Lauren Stalets, Jeannine Swenny, Katelin Weideman, Rachael Welburn, and Nathan Zietlow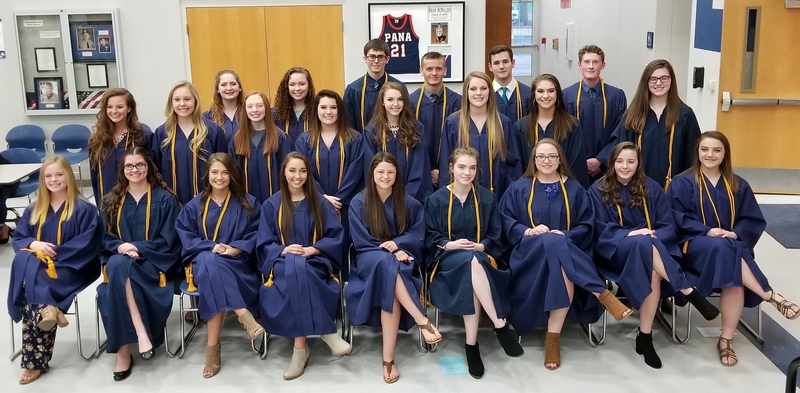 New Members are:
Babe Bradley, Camryn Burris, Haley Klein, Danielle Bieber, Isabel Carter, August Cunningham, Anna Gould, Chloe Hendrickson, Haylee Ishmael, Leandra Jophlin, Lucy Kennedy, Jonah Lauff, Shelby Lehman, Trey Patton, Quinton Perry, Logan Puckett, Kylee Ragan, Jaclyn Reed, Elizabeth Rich, Olivia Schmitz, Natalie Stauder, Bailey Suter, and Kasey Swisher