NEWS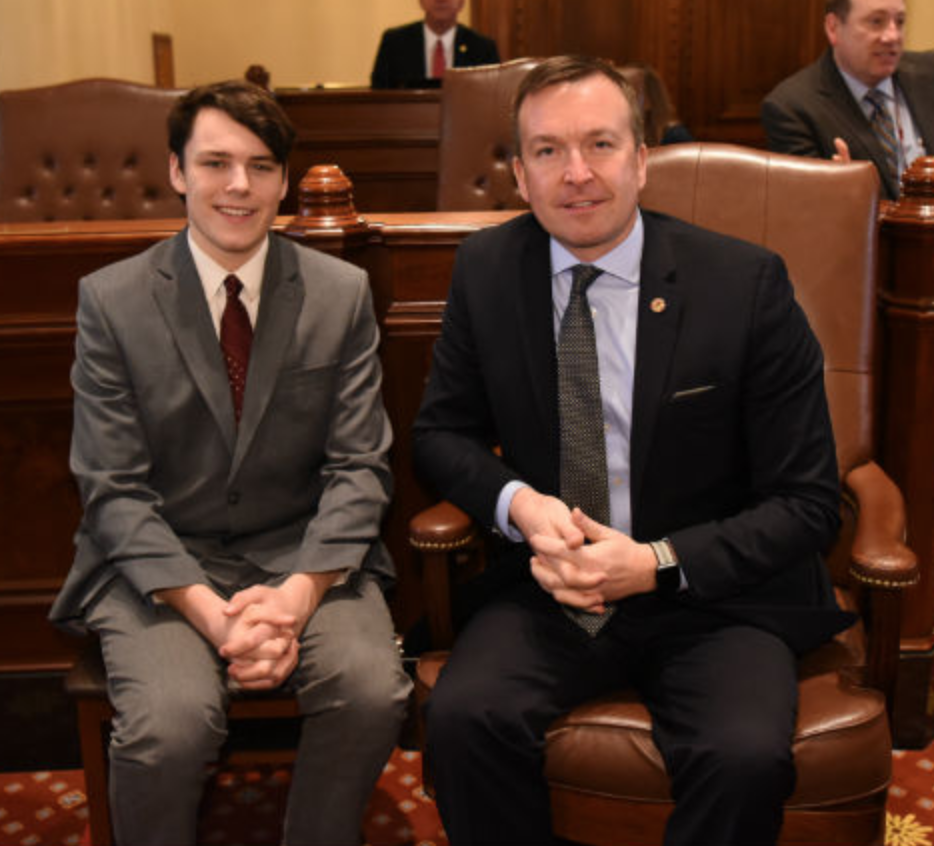 PHS senior Lucas Duduit experienced a day in the life of a senator on Wednesday as he accompanied Senator Andy Manar throughout various activities at the State Capitol. Lucas was selected as the...
The Book Fair will visit Pana Junior High School from March 11-15th in the Junior High Library. The Book Fair will be open before school, during lunch, and during P/T conferences on Wednesday,...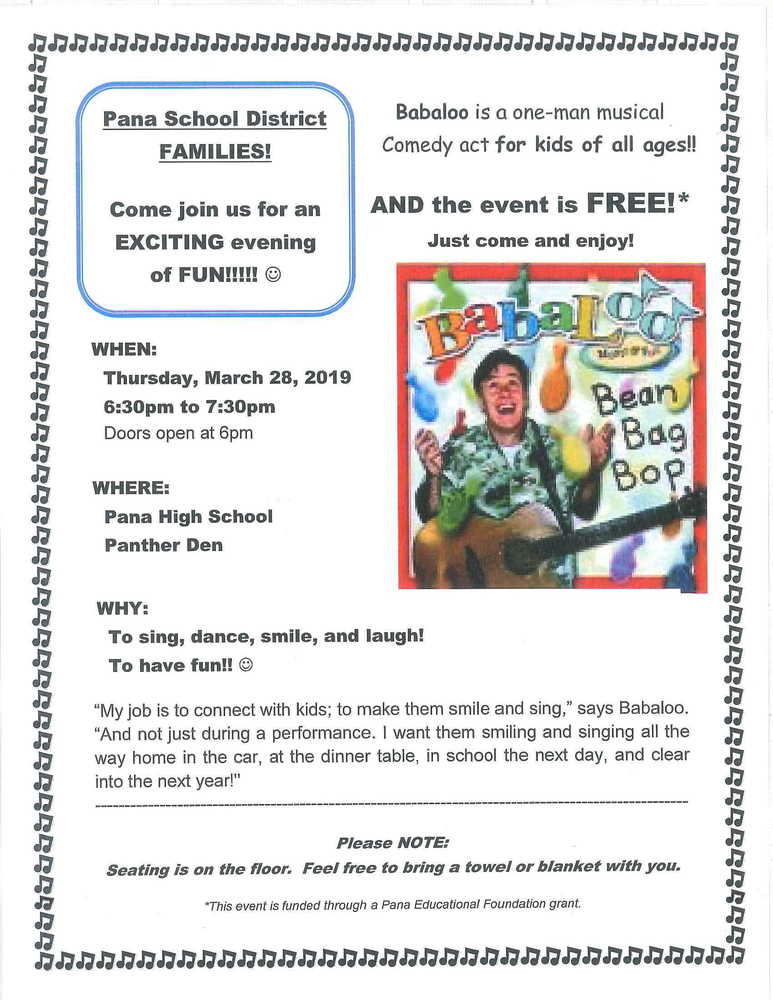 Come out and join the fun on March 28th with Babaloo!
SEE ALL NEWS
LIVE FEED

Author and historian Kevin Corley spoke to Mr. Pierce's 8th grade social studies class about the Pana coal mine wars.
view image
about 2 hours ago |
Mr. Pierce

Pictures of 6th grade students solving equations with pawns and dice.
view image
about 2 hours ago |
Mrs. Perry

English 3 general and CP have an analysis essay due tonight by 11:59 on Google Classroom. Students can find examples and helpful hints on last week's Classroom posts and handouts. As always, they can stay after school or email Mrs. Stalets during the evening for help.
about 19 hours ago |
Mrs. Stalets

Update: PHS Boys baseball has changed location. Today's game vs Beecher City will be played at home at 4:15 pm.
about 22 hours ago |
Amanda Skinner
SEE ALL POSTS
Events