NEWS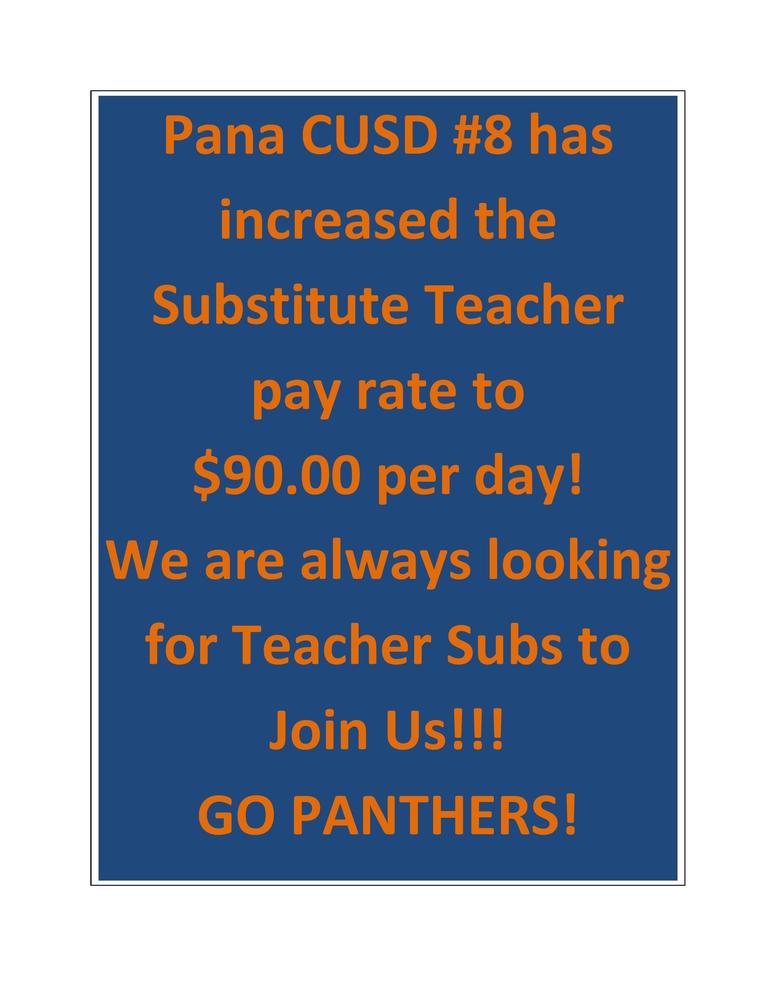 Pana CUSD #8 has increased the Substitute Teacher pay rate to $90.00 per day! We are always looking for Teacher Subs to Join Us!!! If you or anyone you know is interested, please share or call...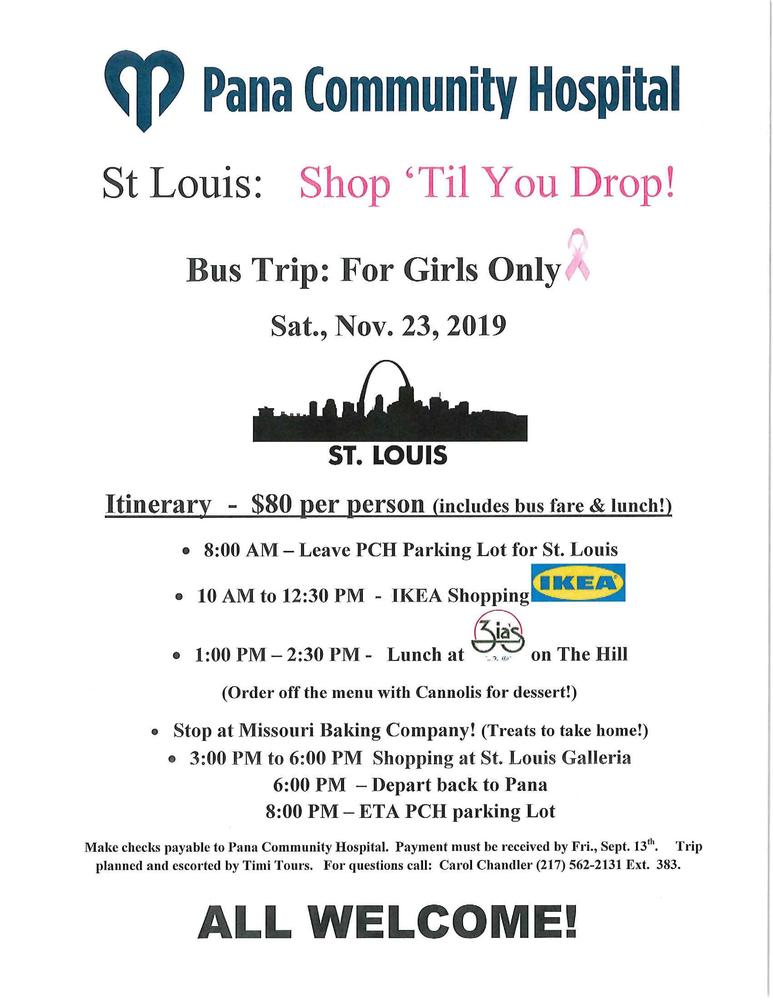 Pana Community Hospital St. Louis Shopping Trip! Sat Nov. 23, 2019. RSVP at 562-2131 ext 383, Please share:)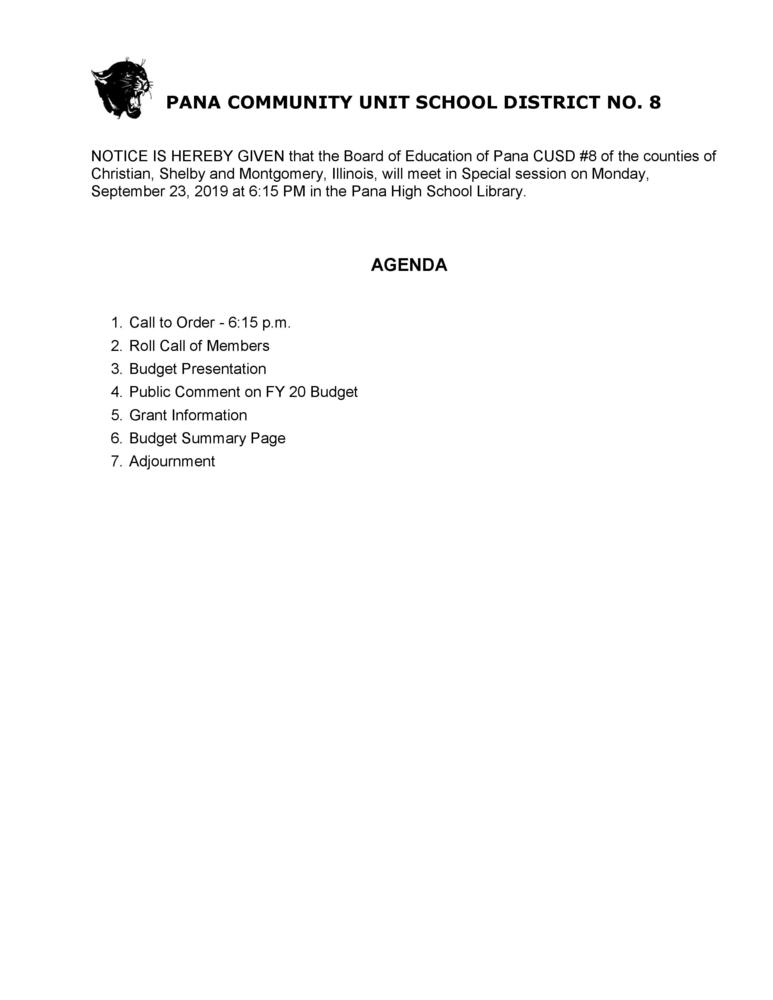 NOTICE IS FURTHER HEREBY GIVEN that a public hearing on the budget will be held at 6:15 p.m. on the 23rd day of September 2019, at the Pana High School Library, 201 8th Street in this School...
SEE ALL NEWS
Events