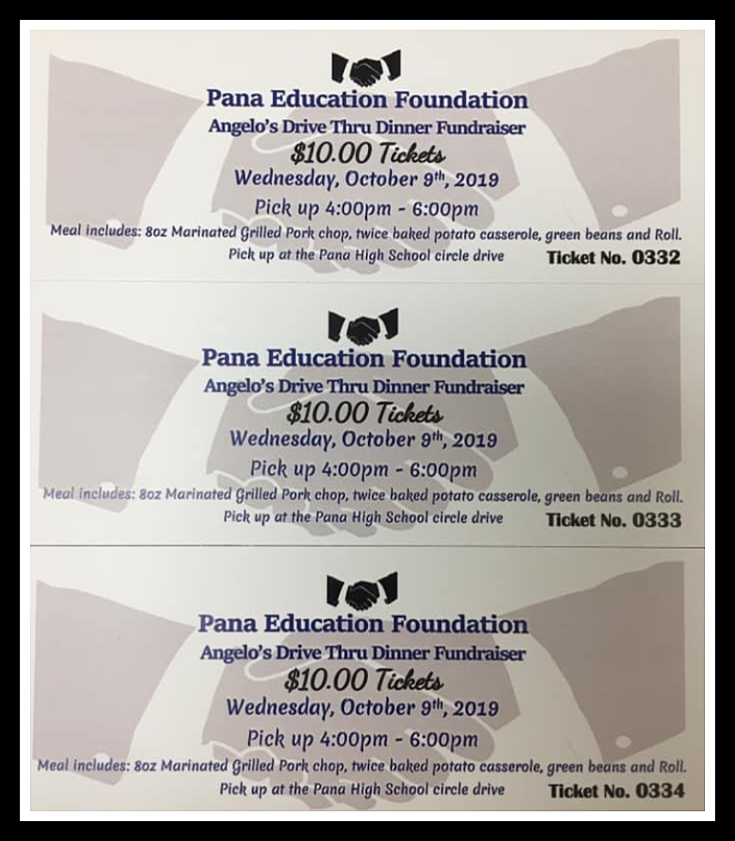 PEF Sponsors Angelo's Drive-Thru Dinner Fundraiser
Amanda Skinner
Monday, September 23, 2019
It's that time of year! Crisp fall air, changing leaves, and the chance for a delicious meal with no kitchen cleanup. The Pana Educational Foundation is once again sponsoring their Angelo's Drive-Through Dinner Fundraiser. This event will take place on Wednesday, October 9th, from 4:00 pm - 6:00 pm, in the circle drive of Pana High School.
The catered meal consists of an 8 oz marinated grilled pork chop, twice-baked potato casserole, green beans, and a roll.
Tickets are available at the front office in all four school buildings as well as the Unit Office. Ticket cost is $10. The last day to purchase tickets is Friday, October 4th.
The Pana Education Foundation thanks you for your continued support. The PEF is dedicated to supporting the 1:1 Chromebook program, scholarships, and mini-grants for special classroom projects.